Rose McIver Source Exclusives
› Special Project: Honoring RMS's 10th Anniversary and Rose's 35th Birthday
Learn more about Rose McIver Source special project for 2023.
› Ghosts CBS Fans
Fan of Rose McIver's new hit series "Ghosts"? Discover the ultimate fan resource dedicated to this series, created and managed by the same person as rosemciversource.net!
› Rose's Birthday Project 2021
Learn more about Rose McIver Source special fundraising project for Rose's birthday in 2021.
› iZombie Cookbook Season 1
Be sure to check out the First Unofficial 'iZombie Cookbook' created by RMS, supported and owned by Rose McIver.
› iZombie Cookbook Season 2
Be sure to check out the second Unofficial 'iZombie Cookbook' created by RMS.
› Special Files
Get to know more Rose through special files. Discover about her favorite clothes, her hobbies, her tattoo and more!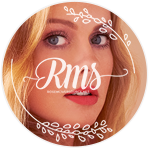 ROSE MCIVER Auckland, NZ
Born on October 10, 1988, Rose McIver is a kiwi actress from Auckland. She grew up in French Bay, a little spot in New Zealand, with her mother and father, both artists, her brother and a menagerie of animals, including chickens, possums, magpies, dogs, cats and more.

You may known her for her role as Summer Landsdown in 'POWER RANGERS RPM' or Lindsey Salmon on the drama film 'THE LOVELY BONES'. Most recently, she was seen as TinkerBell on 'ONCE UPON A TIME'. From 2015 to 2019, she has been seen on The CW's 'IZOMBIE' as the lead, Liv Moore. After a hook by New Zealand in 2019 -where you got to see her in the musical film 'DAFFODILS'- she completed her first short film as a director 'NICE RIDE'. In 2020, she appeared in the Hulu's series 'WOKE'. Since October 2021, you can see her in the new CBS hit comedy series 'GHOSTS', playing the lead role of Samantha.
My name is Stéphanie – creator, webmaster and social medias manager of The Rose McIver Fansite (known as Rose McIver Source). I have been a french fan of Rose since a decade.
Way back in 2013, I noticed there were no French or English website supporting her projects or promoting her amazing work – that's why I decided to create this fansite, in English to reach a larger audience. I started following Rose in my early twenties, here I am in my thirties, even more enthusiastic to share everything related to her career.​
I had the wonderful opportunity to meet Rose three times during fan meets, you can read a short story of these meetings here.
♡

Audio excerpt from Masters of the Obvious podcast from March 22, 2021 where Rose McIver talks about rosemciversource.net.
Rose McIver Source is a non-profit fansite, created by a fan for fans of Rose. I am in no way affiliated with her or her representatives. All medias and content found on this website are published only for informational and entertainment purposes on Rose McIver and owned by their original creators. If you own anything and do not approve it being shown on this site, please contact us and it will be removed immediately. This not-for-profit site is used to the best of my knowledge, under the "Fair Use" copyright laws. Read more
Fansite created by Stéphanie in 2013.
Domains:
rosemciversource.net
/
mciver-rose.com
DMCA
|
Privacy Policy